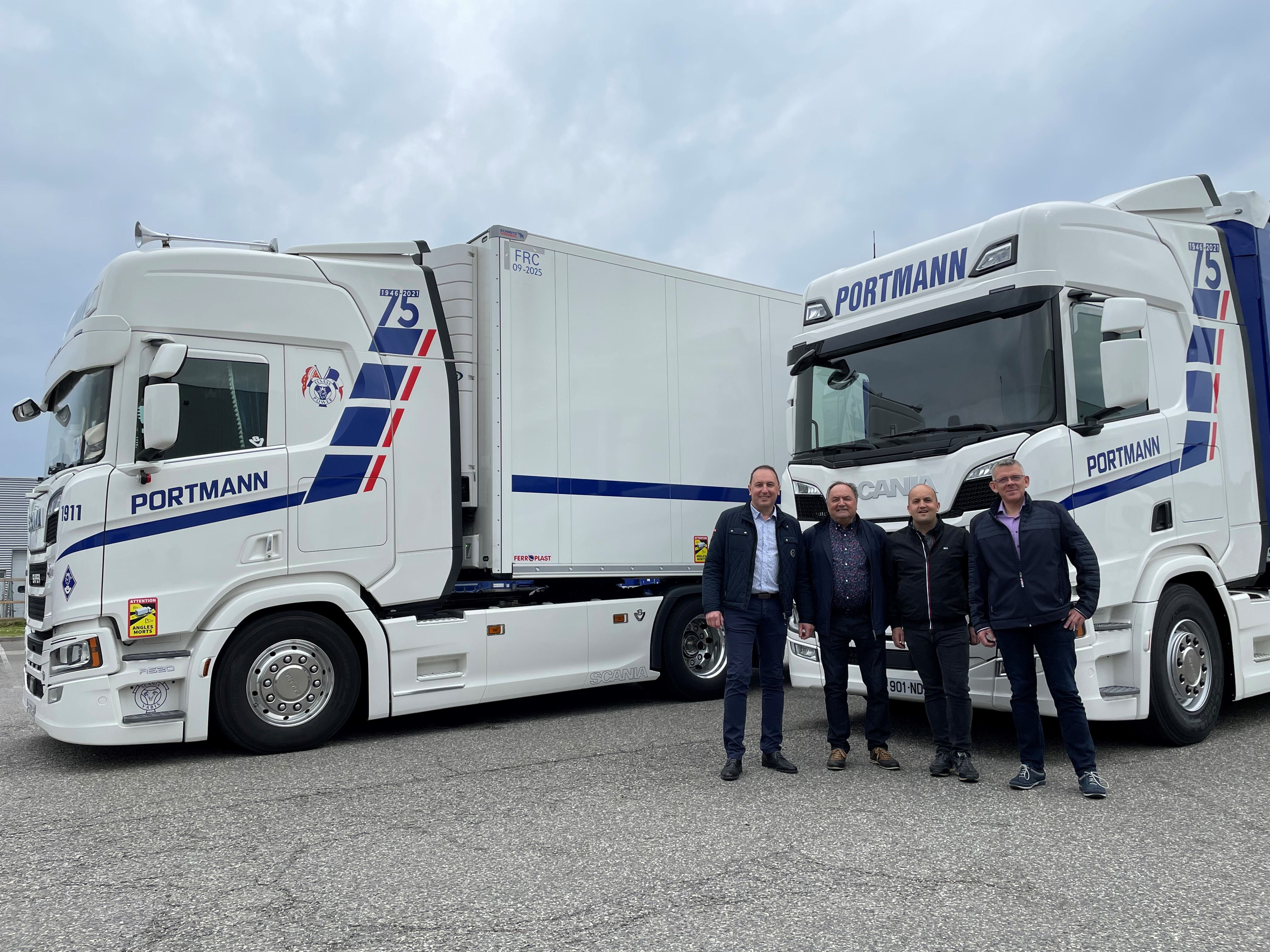 Can you present your company?

Portmann is involved in the supply chain of its customers upstream and downstream with activities as a carrier, logistics service provider and organiser of flows and information. It is a family company that has existed for 75 years in Sausheim, near Mulhouse. The chairman, Jean-Luc Portmann, is the third generation at the helm. The company has a turnover of 160 million euros, 950 employees, 15 warehouses in France and subsidiaries in Luxembourg, Poland, Switzerland and Lithuania. The historical activity of road transport is carried out with our own fleet of vehicles (950 semi-trailers) and by chartering with subcontractors. Road transport is supplemented by rail transport on the Nancy-Marseille and Paris-Bordeaux routes. The storage and handling activity also carries out multi-reference order preparation using state-of-the-art WMS software for warehouse and supply chain management. One third of this activity is carried out with the steel industry. Construction, industry and food processing each provide 10% of this business. We also have two specialities: the storage of dangerous products classified as Seveso and Ecocert certified food products. Finally, Portmann provides physical and information flow management, 3PL and 4PL, which constitutes an integral solution for the entire logistics process, organisation, choice of transport mode, cost and stock optimisation.

If you had to draw up an inventory of the supply chain in Alsace, what would it be?

A large flow of goods transits through Alsace due to its position on the three borders, French, Swiss and German, and these use several modes of transport, road, rail and river via the Rhine. Multimodal transport is more a result of these transit flows, and is currently marginal for the transport of goods for local manufacturers. Alsace's rich and still very active industrial past has generated a large number of logistics service providers. However, competition is healthy, with room for everyone. The diversity of needs has also allowed some transporters to distinguish themselves by developing specialities.
Why do you support Euro Supply Chain?

A regional logistics fair is a first in Alsace, which is already a good reason to encourage it. This event will allow to highlight the supply chain organisation in the region and to create a crossroads of exchanges for its actors. We also hope that Euro Supply Chain will be an opportunity to open up to the three borders and to multimodal transport.

For 2022, what are the perspectives for your activity?

Today, our business as a carrier-logistician is steering in the short term because of the difficulties our customers have in supplying raw materials and components and their rising cost. In the medium term, we are facing two major challenges: solving the shortage of truck drivers and the ecological transition. With regard to truck drivers, Portmann is working to limit the turnover by providing them with better working conditions, for example with more comfortable trucks and more attractive remuneration. The ecological construction site requires us to be very agile. We see today that compressed and liquefied gas is no longer promising. We are therefore attentive to all new energy opportunities. We are partners in the H2 project of the Mulhouse conurbation, which invites us to think about the uses of hydrogen in the area. We recently tested an electric truck. And we have acquired vehicles running on B100 fuel made from French rapeseed. Our business is undergoing a real "new deal": we have to find the right compromise between environmental solutions and the management of our road workforce