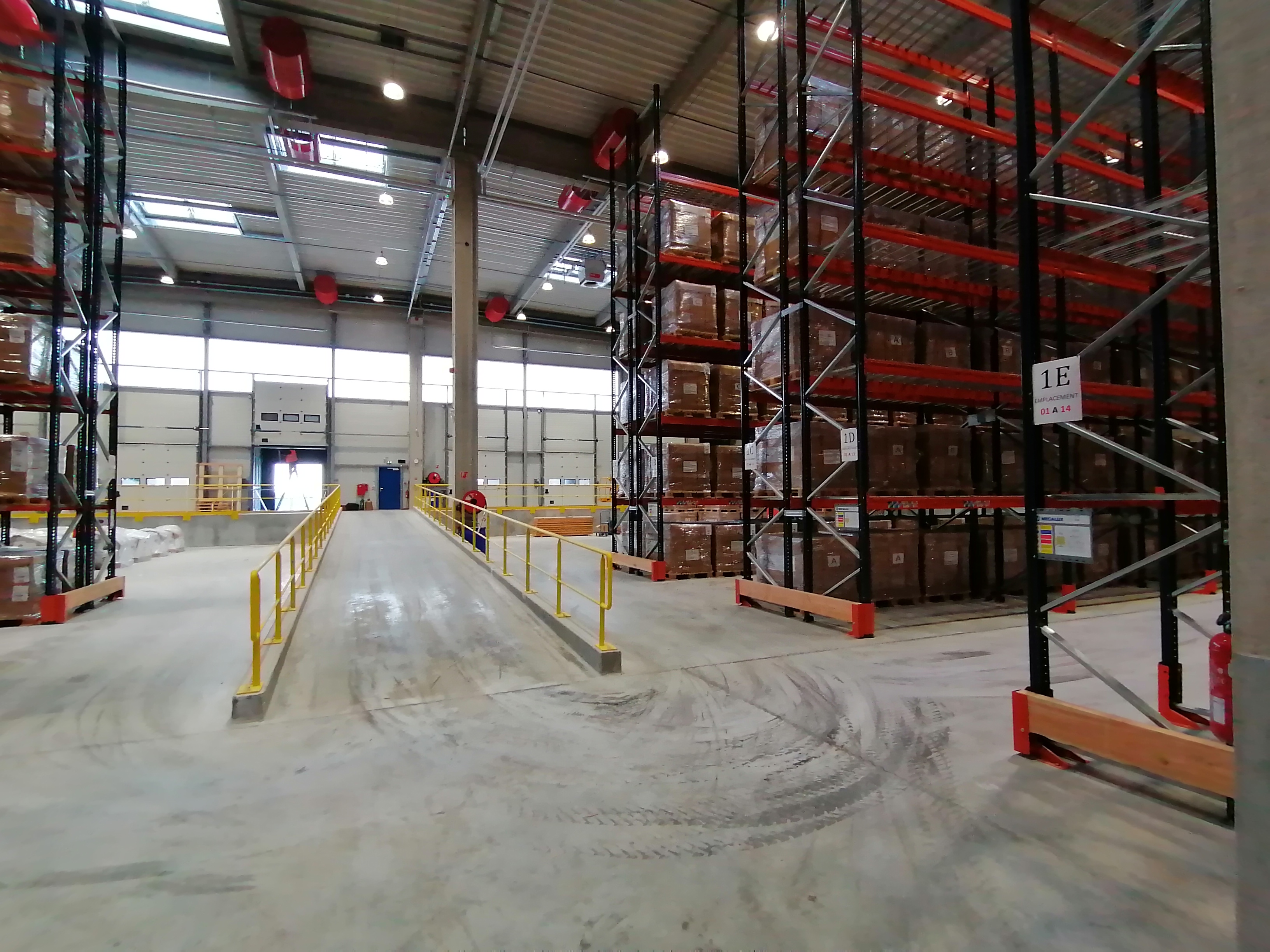 Can you present your company?

TYM by Dupessey&Co is a subsidiary of the family-owned Dupessey&Co group based in Rumilly in Haute-Savoie. It was born out of the acquisition in 2015 of TYM Transport et Logistique in Illzach, in the Haut-Rhin region, which specialised in the transport of dangerous goods. The group, which achieved a turnover of more than €110 million in 2020, employs 500 staff across 14 sites in France and Europe. Its storage capacity is 120,000 m2 in France. In Alsace, TYM by Dupessey&Co employs 100 people and around 30 temporary staff. Our fleet consists of 50 heavy goods vehicles, including 4 gas-powered vehicles. The company has two logistics sites with a total of 62,000 m2 of warehouses: in Illzach, 5,000 m2 are classified as Seveso low threshold and in Hombourg, 20,000 m2, Seveso high threshold. The latter classification means that we can accommodate large quantities of various hazardous materials: flammable, toxic and environmentally hazardous products. In 2021, we have invested to secure the Hombourg site with very efficient fire extinguishing equipment, of a level not common in warehouses, as well as 90 cameras. TYM by Dupessey&Co has obtained SQAS (Safety and Quality Assurance System) certification, which guarantees perfect safety of operations, respecting the environment, the health of employees and the public.

If you had to draw up an inventory of the supply chain in Alsace, what would it be?

Alsace has enormous potential, with a dense network of industrial SMEs and, as far as our speciality is concerned, a strong representation of the chemical industry. As is the case throughout France and Europe, the market is tense and complex. Since the middle of last year, the difficulties in supplying fuel and gas and their increase in price since the war in Ukraine have had an impact on the activity. The business is also experiencing strong pressure on recruitment. It is difficult to recruit drivers, a profession that is less and less attractive. TYM by Dupessey&Co is also working on the subject to improve the comfort of the profession. 25% of the group's annual profit is invested in improving working conditions in transport and on logistics sites. Why do you support Euro Supply Chain? If the Dupessey&Co group is a major player in France and Europe, in Alsace, its speciality of transporting dangerous goods with logistics sites makes it a singular operator that a specialised trade fair can enhance. This event is useful and timely, as the transport and logistics business is undergoing a real revolution, both from a human and environmental point of view. Euro Supply Chain will be a great showcase to encourage recruitment and give visibility to our professions.  

For 2022, what are the perspectives for your activity?

The group has written a clear roadmap until 2025: reactivity, reliability, flexibility, never giving up on quality and finding the right solution for our customers. As a good captain, in a complex geopolitical context, our company will brave the storm by committing itself more and more to the people who are the heart of the reactor.